More fish!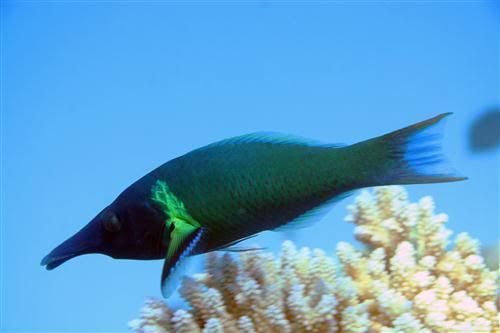 This guy was so long that I had to be this far away from him to get him all in frame. He had to be at least six feet long, probably more. I tried editing some color back into it, but there just wasn't enough data to work with.
Grumpy fish, do not be grumpy! You live in the ocean! That should make you happy!
You may be able to hide from predators, Mr Camo Fish, but you can't hide from the camera! I'm the freakin' underwater papperazi, I am!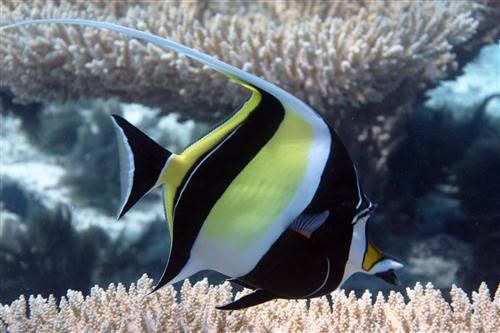 Mr Long Fin fish, why you have such a long fin?
It's okay, Mr Plain Fish. I will take pictures of you, even if you are not the color of rainbow.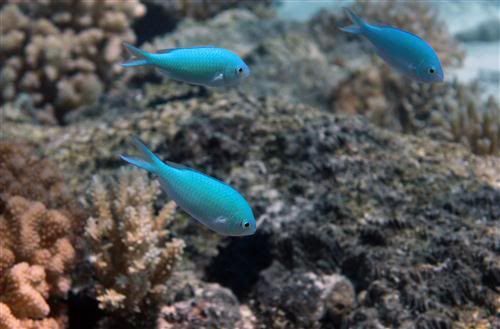 Little fish, how you guys be so little?